Save the date for the 3rd Annual FaceBase Community Forum on Tuesday, June 13th!
Published 14 February 2023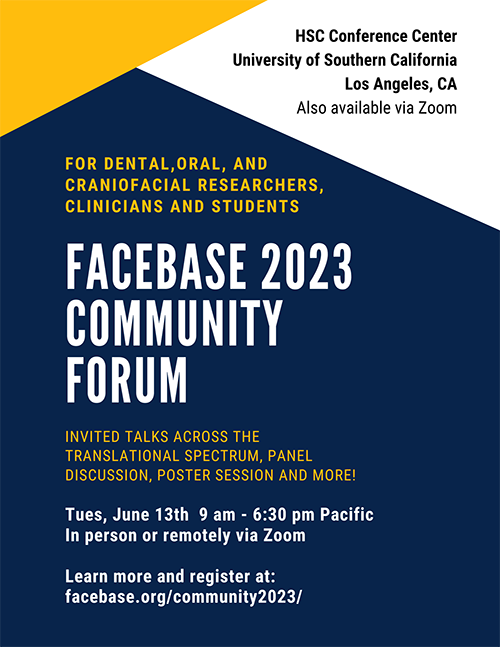 Join the craniofacial research community for a day of in-person and virtual knowledge sharing at the 3nd Annual FaceBase Community Forum!
The FaceBase Hub will be hosting this year's Forum at the at the Health Sciences Campus at University of Southern California on Tuesday, June 13th.
Check this event page, your inbox (if you're a subscriber or member), and our Twitter account for more details as they're confirmed!