FaceBase 2023 Community Forum on June 13th in Los Angeles
Guide to Slides, Webcasts and Posters - FaceBase 2023 Community Forum (Public Edition): Access the Google Doc (Please note, this contains only the materials approved for public viewing.)
Bios of Presenters and Moderators: Access the PDF
It's once again time for the Annual FaceBase Community Forum on Tuesday, June 13th - this time based in Los Angeles! But you may also participate remotely as well!
Date and Times
Tuesday, June 13
All day meeting starting at 9:00 am Pacific/12:00 pm Eastern and concluding with a poster session.
Program
The theme for this year's meeting is "Empowering data-driven research across the full translational science spectrum of dental, oral, and craniofacial (DOC) research". The goal of the meeting is to highlight data availabilities, demonstrate emerging FaceBase features, resources, and capabilities, and explore how FaceBase can better serve translational DOC research.
Our distinguished invited speakers span the translational spectrum of DOC data and include: Rena D'Souza, Director of NIDCR; Mary Marazita (Univ of Pittsburgh); Jin Xiao (Univ of Rochester); Olivier Duverger (NIDCR); Abimbola Oladayo (Univ of Iowa); Jay Patel (Temple University); Harrison Brand (Harvard University); Ross Whitaker (Univ of Utah); Gage Crump (USC); Hong Li (Univ of Colorado, School of Dental Medicine) and Crystal Rogers (UC Davis).
We are also planning a panel with the current title "Data recruitment and public sharing that supports research spanning the full translational spectrum" and a hybrid poster session.
Location
The FaceBase Community Forum will be meeting at the Health Sciences Campus at University of Southern California.
HSC Conference Center Ballroom
University of Southern California
Address: 2200 E Trojan Way, Los Angeles, CA 90033

Hotel
The Hyatt House - University Medical Center
Poster Session
There will be both in-person and virtual poster presentations this year. Use the registration form now to indicate you want to present a poster. Then you will receive the link to submit your abstract for consideration - by Wednesday, May 31st.
Topics for posters should include:
Scientific progress or accomplishments that advance FaceBase aims.
Demonstration of how FaceBase data is used for new scientific insights.
You can find full poster information on this page.
Here are some photos from the event: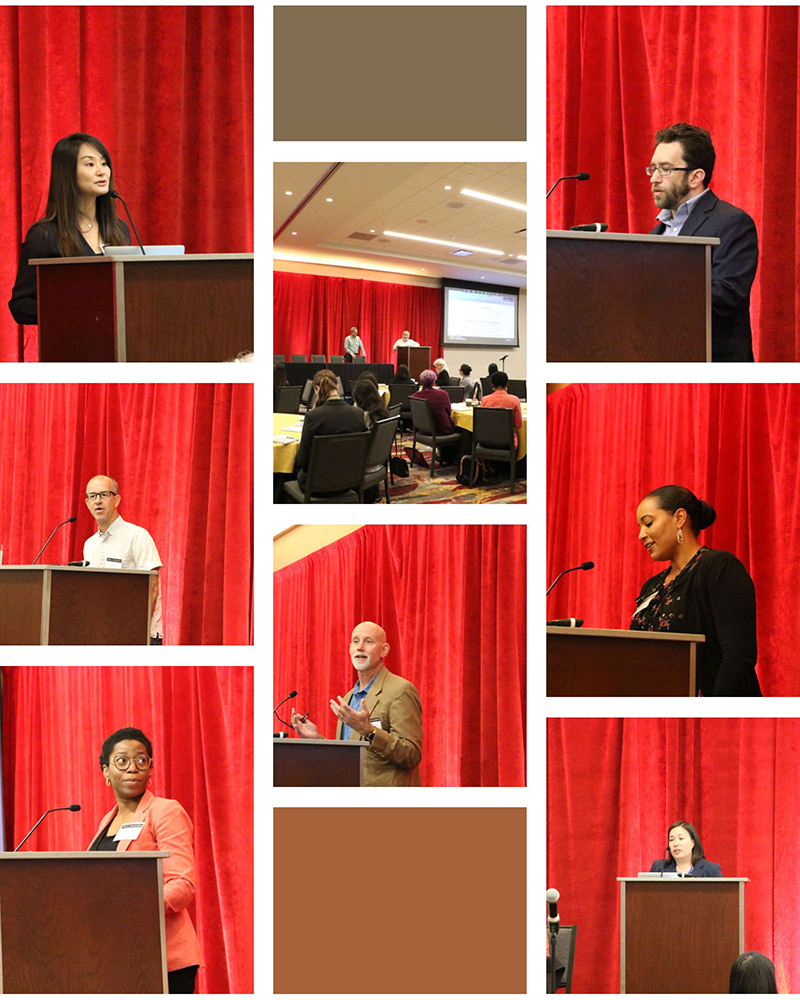 First column: Jin Xing, Gage Crump, Noffisat Oki. Second column: Carl Kesselman with Rob Schuler and Ross Whitaker. Third column: Harrison Brand, Crystal Rogers and Alicia Chou.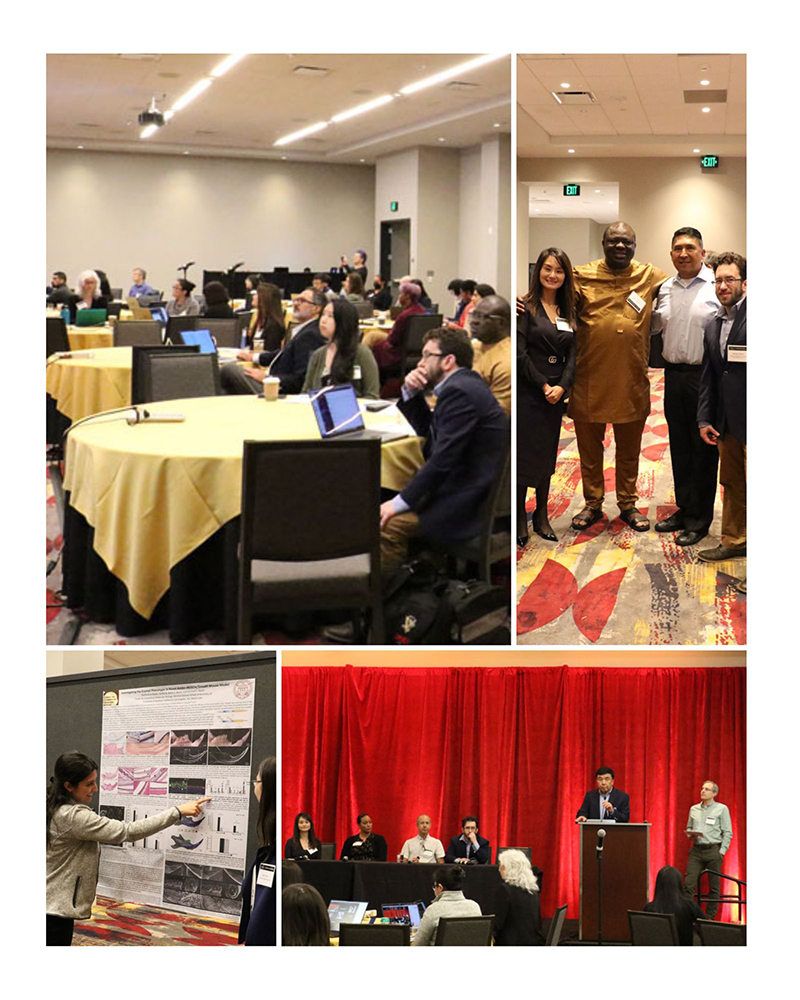 From top left, clockwise: Attendees; Group shot of Jin Xiao, Azeez Butali, Pedro Sanchez and Harrison Brand; Panel moderated by Yang Chai and Rob Schuler; Rucha Bapat at the poster session.

FaceBase Hub and NIDCR Program Staff (front row from left to right): Noffisat Oki, Alicia Chou, Linda Hattemer, Laura Pearlman, Lu Wang, Cris Williams, Carl Kesselman, VyVy Nguyen, Jifan Feng and Thach-Vu Ho. (back row, from left to right): Joe Hacia, Rob Schuler, Yang Chai and Alejandro Bugacov.